I was away for 3 weeks in June and when I returned the leaves on my 10 year old Japanese maple were brown and curling up.
In an other area, all the leaves on my 3 year old cherry tree were dead. I've been deep watering it still but not sure if the roots have died.
Both are on a drip irrigation system. The cherry is young and in full sun so I wouldn't be too surprise in spite of the irrigation. The maple is shaded and in a big flower bed and none of the other plants died.
Does anyone have any ideas?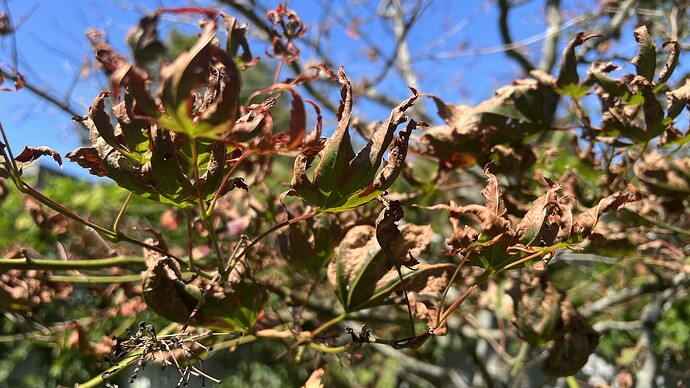 d