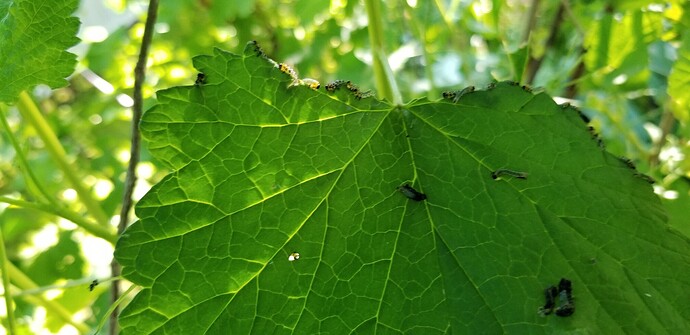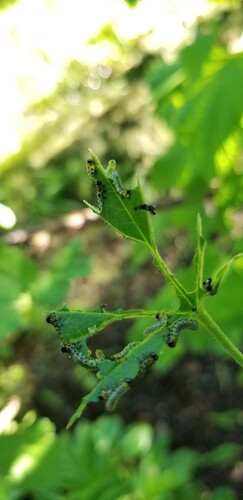 What are these and how do I get rid of them?
They start on our maple every spring and eat every leaf then go to the currant below.
I've been squishing them to cut down their number but they seem to come back. I tried a soap oil spray mix but that doesn't seem to deter them.