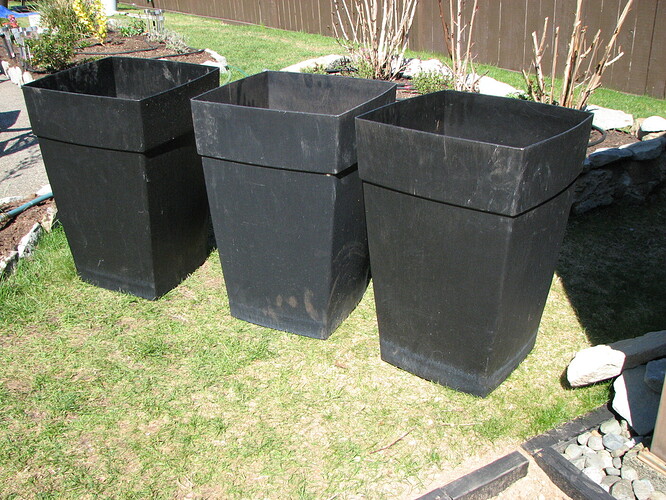 Planters 24.5" High, 16" Top, 11" Bottom Used one season only. 3 for $50.00.
Small assorted pots for free.
Hi if these are still available we would like them all.
They are yours. Perhaps you can call me 250-336-2171 and arrange a time and date.
This topic was automatically closed 90 days after the last reply. New replies are no longer allowed.