Looking for a smaller soil screener to buy or borrow or inherit
Hi Angeline,
I have a small soil screen you can borrow if you can't find one to inherit. It's about 14" x 12". Looks something like this: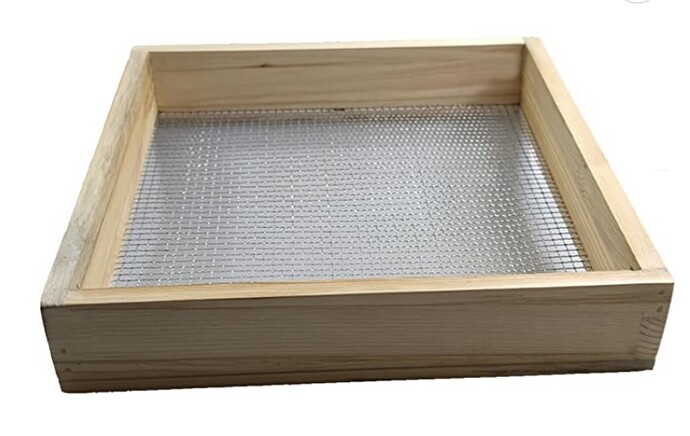 I live about 4 kms north of Courtenay, if that's reasonably close to where you are…
You can DM me by clicking on my name and then the 'Message' button.
This topic was automatically closed 90 days after the last reply. New replies are no longer allowed.