From Comox Valley Nature:
Twenty-five members of our community with a keen appreciation of trees have nominated 27 trees across the valley that they believe are significant or deserve recognition. A group of 10 Comox Valley Nature (CVN) volunteers located and confirmed the particulars of all the trees and two worked to create cycle tour maps. Now the community is invited to participate in the tour and vote phase of this event.
We encourage everyone to stroll or cycle, to enjoy a previously unexplored natural area and embark on an unforgettable tour through the nine cycle routes that vary in distance from 5km to 41km and whose paths cater to all interest and skill levels. Here, you'll witness the grandeur and beauty of the area's trees rooted in their natural habitat, offering a firsthand perspective that surpasses what the photos can capture. Complete info at https://comoxvalleynaturalist.bc.ca/tour-the-nominees…/
Here is one of the trees nominated by CVHS member Katy Tae. It is a silk mimosa.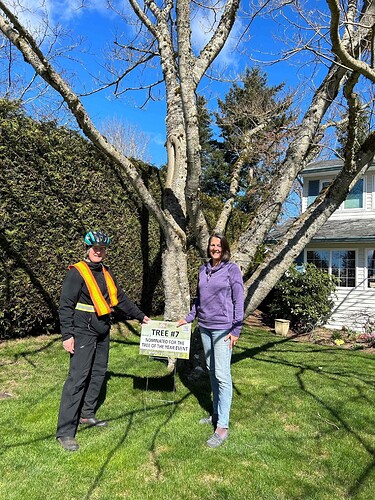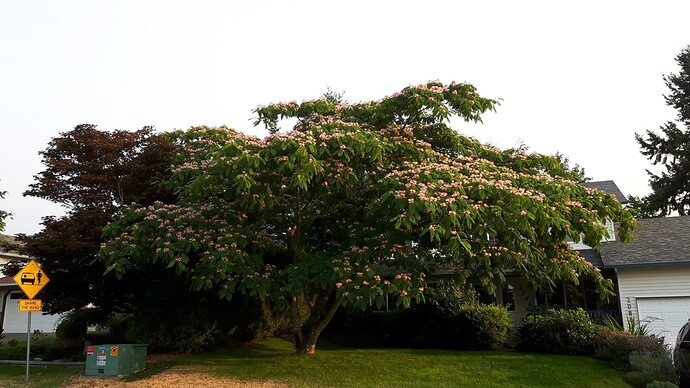 https://comoxvalleynaturalist.bc.ca/tour-the-nominees…/